For information contact us - email at contact@computerpals.org.au or phone 02 4961 6576 (during business hours)
---


Everyone is invited to attend the lunch
CLICK HERE for the attendance form.
You must be a financial member to vote at the AGM.
Click on the blue underlined words for nomination forms or proxy forms.
Nomination forms and proxy forms (delivered or post) must be received by the Secretary by 9th August.
---
Class Timetable and Course Descriptions
For 2019 Term 3 Class Timetable 
For all course descriptions (see what you can learn) – click here.
If you see a class you would like to do please contact in person, by phone 4961 6576 or email: contact@computerpals.org.au and request a class (we will do our best to arrange something for you).
2019 Club Calendar (revised 23/4/2019) is also available - click here.
---
Be Connected - What is it?
Be Connected is an Australia wide Federal Government initiative empowering all Australians to thrive in a digital world. There are online learning resources as well as a Network of community partners - the Be Connected Network - who offer in-person support so you can develop your digital skills and confidence.
ComputerPals for Seniors – Newcastle Inc. is a Be Connected Network Partner.
Be Connected classes are FREE
If you have a need to develop skills to use a computer/tablet or smart phone - these classes are for you. The training is offered in small groups to allow personalised learning and one-on-one coaching. Phone 4961 6576 to enrol in the program through us and get our support.
CLICK HERE for the Be Connected website for more information and scroll down for an introductory video
---
ComputerPals Mission
Our mission is to educate seniors in the use of computers and other technology (phones & tablets) as a way of enriching their lives and making them more self-reliant. We bridge the generation gap and assist seniors to find ways to benefit the community through their collective experience and knowledge.
---
SO WHAT DOES COMPUTERPALS OFFER?
Classes are normally up to a maximum of eight people in computing subjects that chances are you need to improve your knowledge and skills using modern technology. The scope of subjects is fairly broad - covering applications using desktop computers, laptops, tablets and phones. Your specific needs should be discussed with a tutor - ideally at the next enrolment day where we can work together to identify the appropriate class(es) for you and you can enrol in the class at the same time.
And lets not forget our interest groups: MemoryPals (recording your family memories and memorabilia digitally and by other various methods) 1st Monday Monthly 1:00 pm, WriterPals (creative writing) 2nd Monday Monthly 1:00 pm, DigiPals (digital photography) 3rd Monday Monthly 1:00 pm.
These are group activities and not a class but hopefully it will still be a fun learning experience. Donation $2 on the day.
--------------------------------------------------------------
We also have Laptops Assistance Sessions on the 2nd Friday Monthly 10:00 to 12:00 and Device Assistance Sessions on the 4th Friday Monthly for iPads/iPhones 10:00 to 11:30 and Android Tablets/phones from 12:30 to 2:00 pm. Cost is $5. We do ask you to book in to these sessions in advance so we can try to get sufficient tutors along to assist you.
--------------------------------------------------------------
On top of all that, we are a fun group who enjoy the social contact with other seniors with morning teas once a term and occasional social outings once a term - see our Club Calendar. you are invited to join us!
---
We are asking for your help!
The invitation below is for people who are not currently being helped by us.... word of mouth is the best advertising.... YOU (our members) know lots of people in our senior age bracket - many of whom need help to get a handle on modern technology (computers/tablets/phones). These are the people the ad below is targeted at. Please recommend our service to them and encourage them to register (Ph. 4961 6576). They'll need to be quick as spaces are limited. For that reason we are asking existing members not to register themselves but rather promote it to friends/family.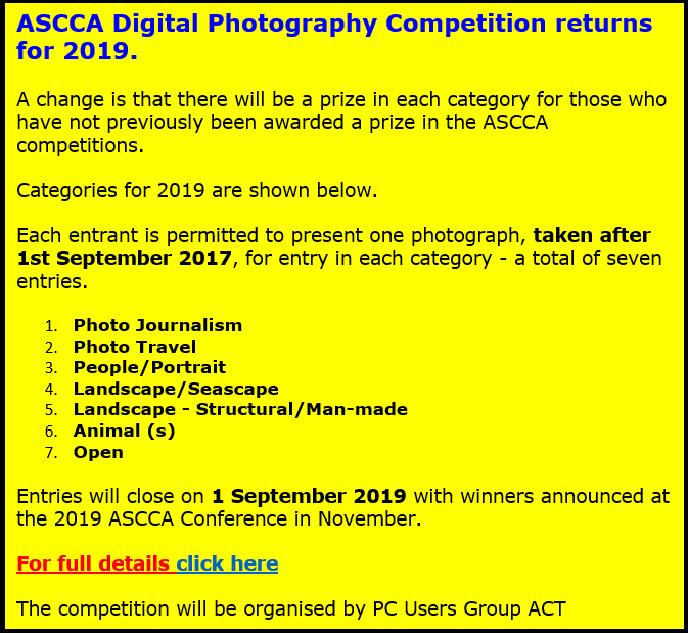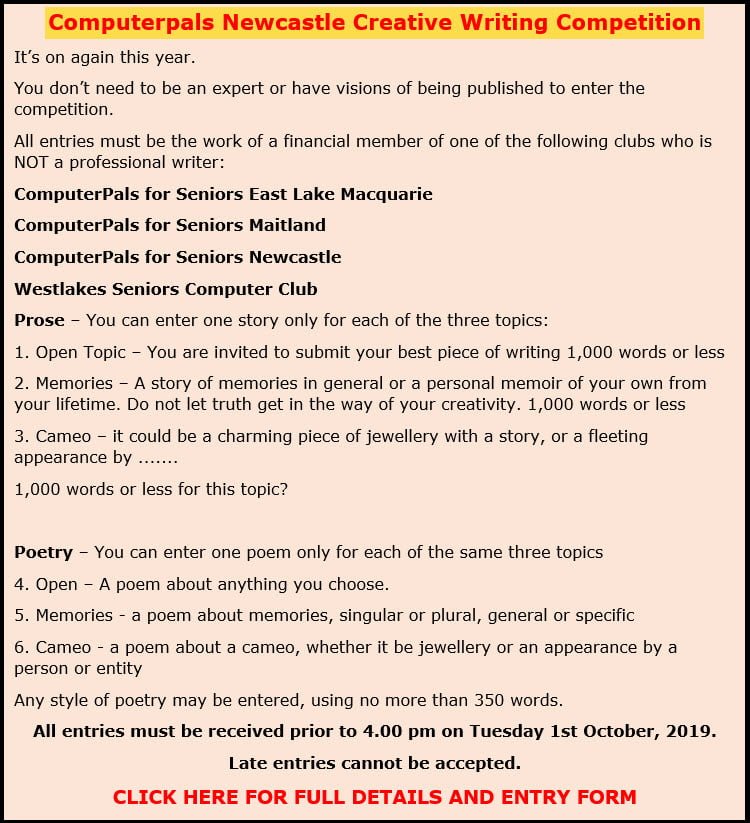 ---
We had a great social day out on Saturday 18th May 2019 visiting the Rail Motor Society at Paterson.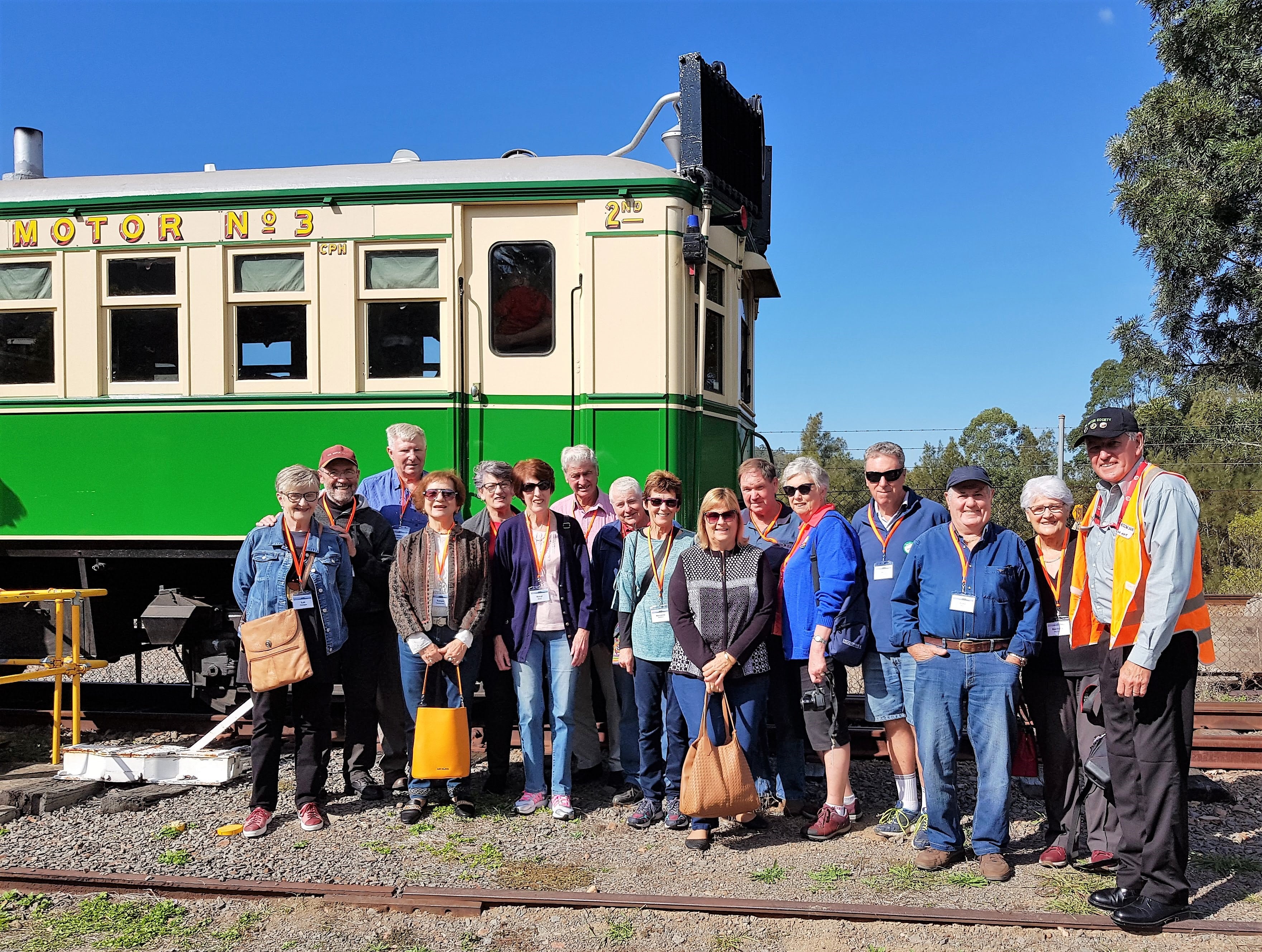 ---
Monday 3rd June, 2019 – Members Morning Tea
Olivia Paterson & Elizabeth Curran from Service NSW, Wallsend were our guest speakers
They informed us about the Service NSW website and what you can do online. How you can access NSW Government services. (e.g. Vehicle Registration, Drivers Licence, Seniors Card, Cost of Living savings with more than 70 rebates and savings…. the list of services goes on)
There were many questions from the floor and it was all very informative.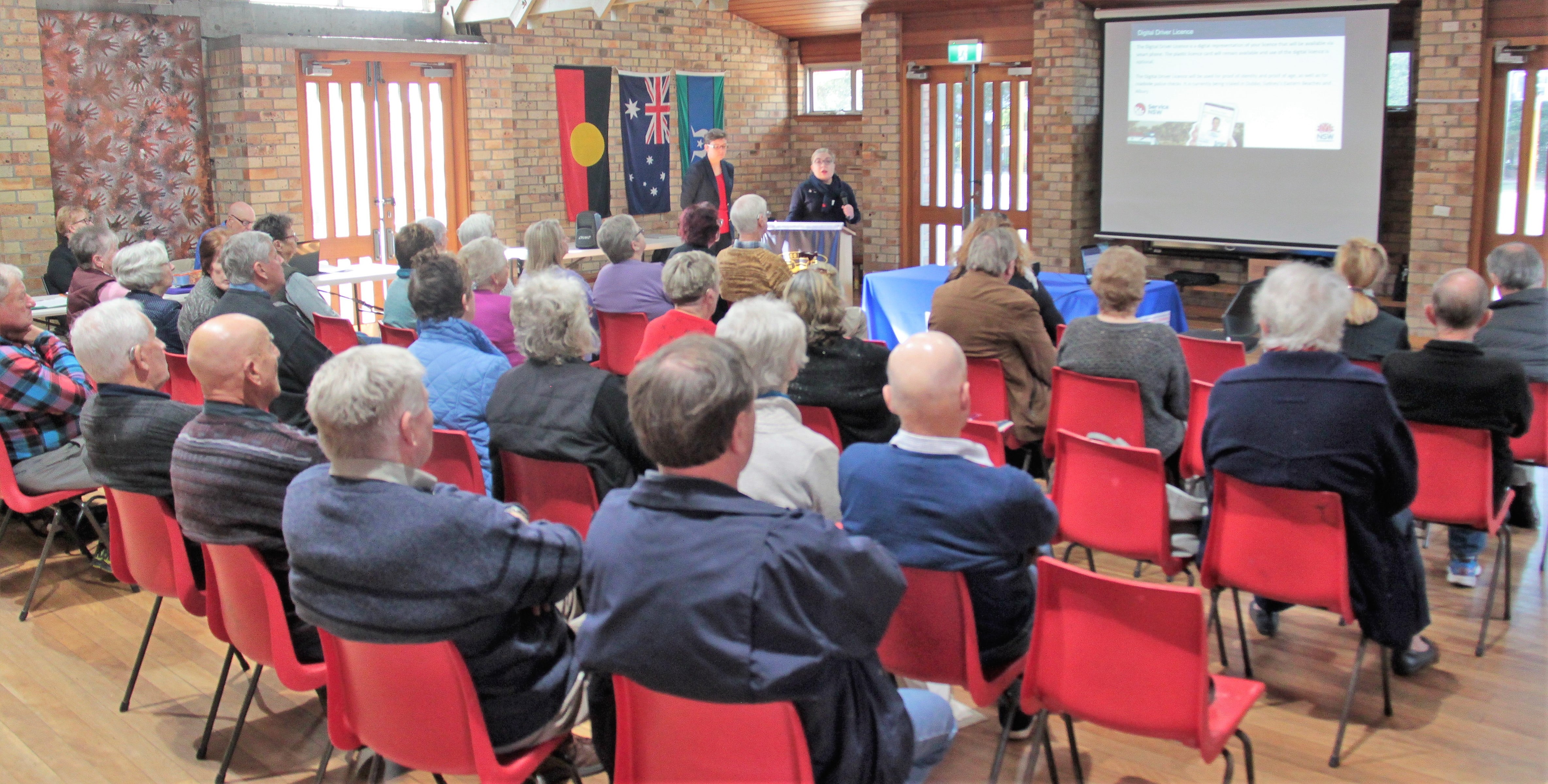 Course fees vary according to length of course and whether we've been lucky enough to obtain a grant or sponsorship.
Want To Join?

- For a Membership form, click HERE, print it, complete it and send or deliver it to us.
Cash payments cannot be made to tutors. 
Payments are only made to the Treasurer

by mail, through the bank or online banking or in cash at Enrolment Days or Morning Teas.
For more information go to the 'Payments' tab above and follow the instructions regarding payment.
---
Who Provides Our Training?
Tutoring is provided by a band of volunteers, prepared to share their knowledge and give their time, so that we can provide training at minimum cost. Being a member of ASCCA ( Australian Seniors Computer Clubs Association ), we have access to ASCCA's resources and links to other Seniors' Computing Clubs throughout Australia. If you would like to become involved as a tutor, or if you know someone who has the skills but is not yet a member, please contact our Tutor Co-ordinator.
---
---
PO Box 73 Broadmeadow 2292 Ph 4961 6576
Location: 15 Hubbard Street - ISLINGTON - NSW 2296