---
For information contact us by email or our new mobile # 0478 219 220  (during business hours Mon-Fri). This will probably go to a voice mail – please leave your name & phone number & the subject you want to talk about – we will get back to you ASAP.
---
We have closed the clubroom at 15 Hubbard St, Islington.
Face-to-face lessons for BeConnected classes will be presented each Monday from 10:00 am in the Club Lambton (Lambton Bowling Club), 51 Karoola Rd Lambton – situated in Lambton Park near the swimming pool. To enter the Club Lambton you have to be masked, sign in with the QR code, and show your Double Vaccination Certificate.
Arrangements for other venues are to be finalised, hopefully in the not too distant future.
More information will be advised when that has been resolved.
This week will see the end of Term 4 on 10 December, and the start of our Christmas break.
Classes will resume on Monday 17 January at Club Lambton, and our program for Term 1 2022 will be announced in early January.
We look forward to seeing you at Club Lambton or online.
Merry Christmas and Happy New Year
---
Are You OK?
We are aware of the challenges of keeping our own energy levels up as COVID goes from a sprint to a marathon, and we're sure many of you feel likewise. While the media headlines are focused on case numbers and community transmissions, we shouldn't forget the hidden toll this pandemic is having on the collective mental health in our communities. It is more important than ever to look out for ourselves and each other, and as a club, we will continue to explore ways to make sure we're playing our part and providing the support that's needed.
---
Joining a Zoom session for the First Time
Click Here for a rundown on the 'How to' by BeConnected.
Click Here for a print copy of the instructions.
---
Be Connected – What is it?
Be Connected is an Australia wide Federal Government initiative empowering all Australians to thrive in a digital world. There are online learning resources as well as a network of community partners – the Be Connected Network – who offer in-person support so you can develop your digital skills and confidence.
ComputerPals for Seniors – Newcastle Inc. is a Be Connected Network Partner and we are here to help you.
Be Connected classes are FREE
If you have a need to develop skills to use a computer/tablet or smartphone – these classes are for you. The training is offered in small groups to allow personalised learning and one-on-one coaching. Phone 0478 219 220 (This will probably go to a voice mail – please leave your name & phone number – we will get back to you ASAP), alternatively send an text message (SMS) to enrol in the program through us and get our support.
CLICK HERE for the Be Connected website for more information. Then scroll down for an introductory video.
One of the Be Connected courses…
Smart homes
There are many different ways modern technology can help us in our daily lives. From voice-controlled smart speakers to making the family tv display content from your smartphone, our new courses look at what gadgets are available, how they work, and how to use them safely.
Some other examples of topics…
Introduction to online banking

Introduction to mobile banking

Introduction to myGov

Introduction to buying and selling online

Social media apps

Online hobbies
and there are many more…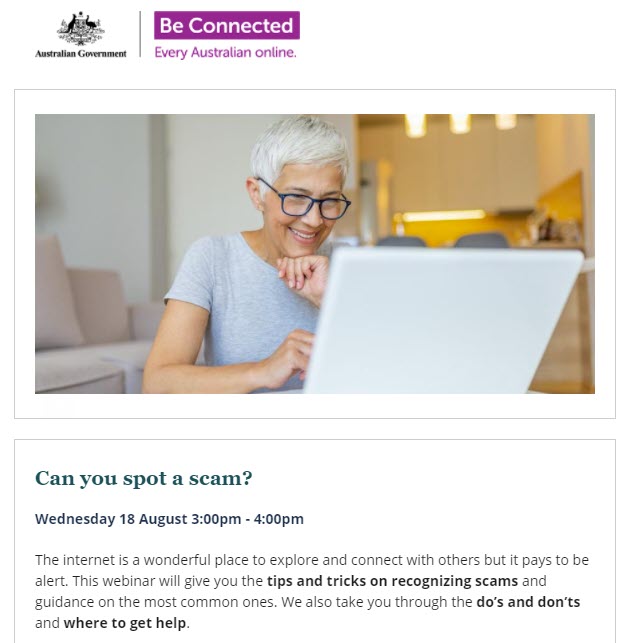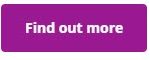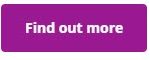 ---
---
---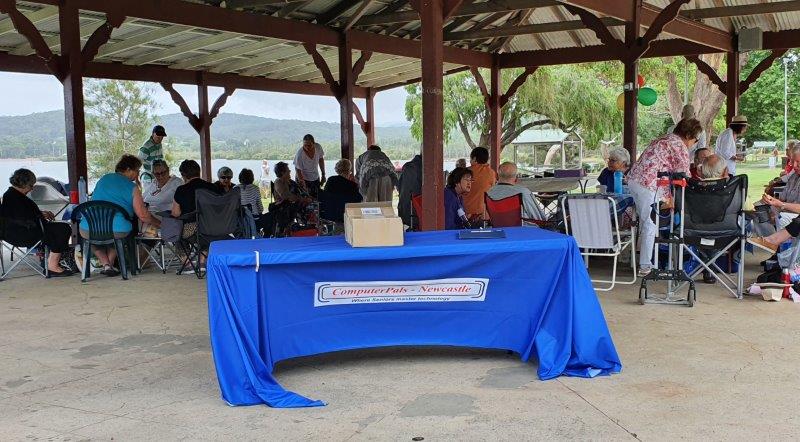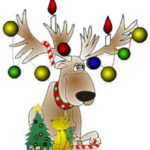 Our Christmas get-together
Our Committee decided the safest option for our Christmas get-together would be to again meet in Speers Point Park for a picnic lunch on Friday 3rd December. As was the case last year, the Club booked the large Open Shelter (near the Stage) to cover any vagaries in the weather.
As it happened we got reasonable weather despite the forecast.
24 intrepid members gathered for what turned out to be a very pleasant picnic in the park. All enjoyed the day.
Merry Christmas and Happy New Year
---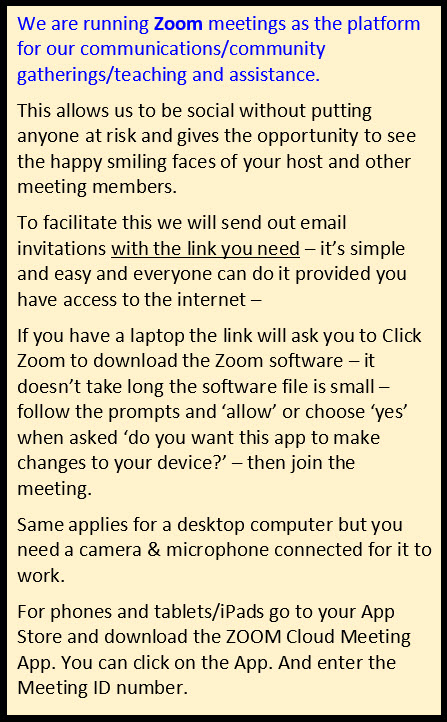 ---
2022 Membership is now due…
New members or old members re-joining 
Click here for a Membership Form
The annual cost is $25 pa 
also, a joining fee of $5 for new members.
Annual Membership is from 1 July to 30 June.
Membership is encouraged but not mandatory for people engaged only in Be Connected sessions.
---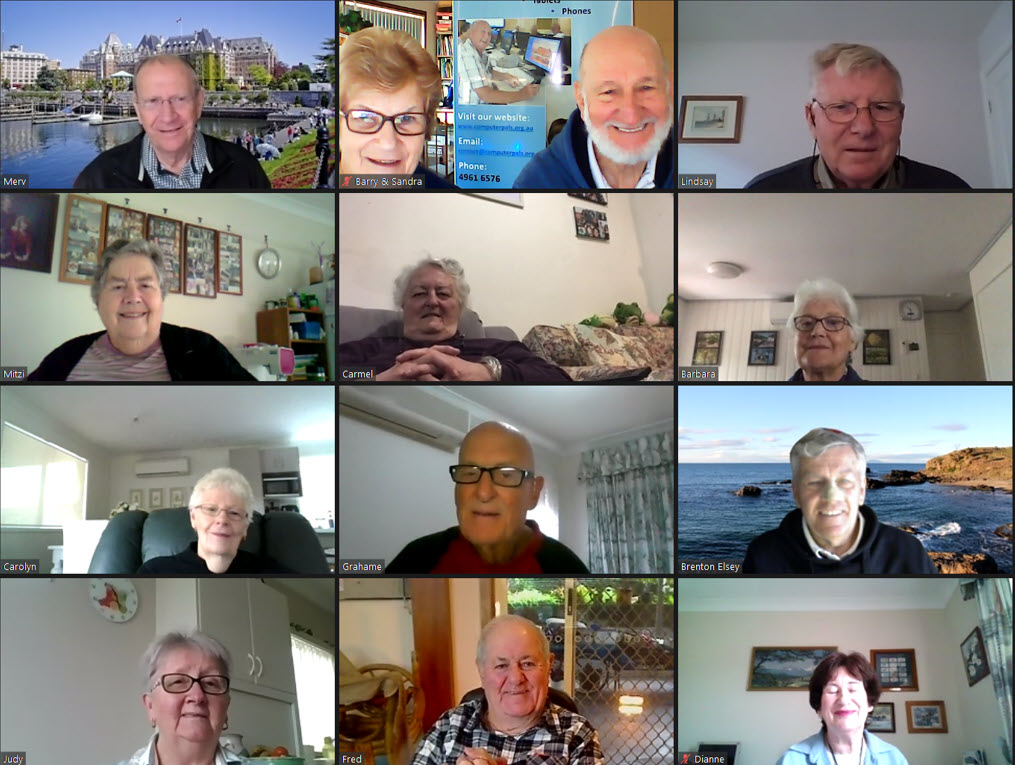 ---
Want to catch up with us on Facebook?    CLICK HERE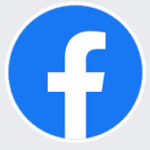 ---
Who Provides Our Training?
Tutoring is provided by a band of volunteers, prepared to share their knowledge and give their time, so that we can provide training at minimum cost. Being a member of ASCCA ( Australian Seniors Computer Clubs Association ), we have access to ASCCA's resources and links to other Seniors' Computing Clubs throughout Australia. If you would like to become involved as a tutor, or if you know someone who has the skills but is not yet a member, please contact our Tutor Coordinator.
---
SO WHAT DOES COMPUTERPALS OFFER?
Our face-to-face classes are presently suspended (see above) and we are conducting online ZOOM sessions for all classes (check your email or (better still) you send us an email to enquire what's on and when and how to get onto the session). Our email address: contact@computerpals.org.au 
If you need one-on-one help using ZOOM online – send us an email and include your phone number. We will call you back and discuss how we can help.
---
ComputerPals Mission
Our mission is to educate seniors in the use of computers and other technology (phones & tablets) as a way of enriching their lives and making them more self-reliant. We bridge the generation gap and assist seniors to find ways to benefit themselves and the community through their collective experience and knowledge.
---
>>>
Copyright © 2021 ComputerPals for Seniors - Newcastle Inc. | Powered by ComputerPals Newcastle | All rights reserved.