For information contact us by email or phone 02 4961 6576 (during business hours). This will probably go to a voice mail – please leave your name & phone number – we will get back to you ASAP.
---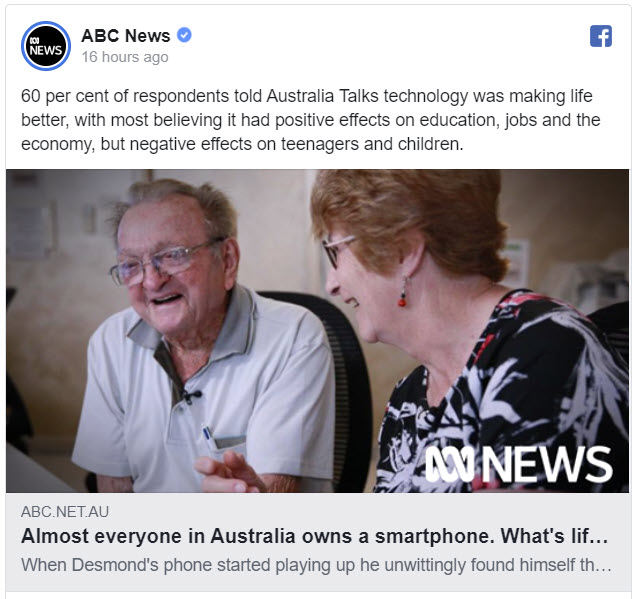 Click on the photo above for the full story
---
Class Timetable and Course Descriptions
2020 TERM 1 CLASSES – 30 January to 9 April click here
For all course descriptions (see what you can learn) – click here.
If you see a class you would like to do please contact in person, by phone 4961 6576 – this will probably go to a voice mail – please leave your name & phone number – we will get back to you ASAP.or email: contact@computerpals.org.au and request a class (we will do our best to arrange something for you).
2020 Club Calendar is here.
---
Be Connected – What is it?
Be Connected is an Australia wide Federal Government initiative empowering all Australians to thrive in a digital world. There are online learning resources as well as a Network of community partners – the Be Connected Network – who offer in-person support so you can develop your digital skills and confidence.
ComputerPals for Seniors – Newcastle Inc. is a Be Connected Network Partner.
Be Connected classes are FREE
If you have a need to develop skills to use a computer/tablet or smart phone – these classes are for you. The training is offered in small groups to allow personalised learning and one-on-one coaching. Phone 4961 6576 (This will probably go to a voice mail – please leave your name & phone number – we will get back to you ASAP) to enrol in the program through us and get our support.
CLICK HERE for the Be Connected website for more information and scroll down for an introductory video
---
ComputerPals Mission
Our mission is to educate seniors in the use of computers and other technology (phones & tablets) as a way of enriching their lives and making them more self-reliant. We bridge the generation gap and assist seniors to find ways to benefit the community through their collective experience and knowledge.
---
SO WHAT DOES COMPUTERPALS OFFER?
Classes are normally up to a maximum of eight people in computing subjects that chances are you need to improve your knowledge and skills using modern technology. The scope of subjects is fairly broad – covering applications using desktop computers, laptops, tablets and phones. Your specific needs should be discussed with a tutor – ideally at the next enrolment day where we can work together to identify the appropriate class(es) for you and you can enrol in the class at the same time.
And lets not forget our interest groups: MemoryPals (recording your family memories and memorabilia digitally and by other various methods) 1st Monday Monthly 1:00 pm, WriterPals (creative writing) 2nd Monday Monthly 1:00 pm, DigiPals (digital photography) 3rd Monday Monthly 1:00 pm.
These are group activities and not a class but hopefully it will still be a fun learning experience. Donation $2 on the day.
————————————————————–
We also have Laptops Assistance Sessions on the 2nd Friday Monthly 10:00 to 12:00 and Device Assistance Sessions on the 4th Friday Monthly for iPads/iPhones 10:00 to 11:30 and Android Tablets/phones from 12:30 to 2:00 pm. Cost is $5. We do ask you to book in to these sessions in advance so we can try to get sufficient tutors along to assist you.
————————————————————–
On top of all that, we are a fun group who enjoy the social contact with other seniors with morning teas once a term and occasional social outings once a term – see our Club Calendar. you are invited to join us!
---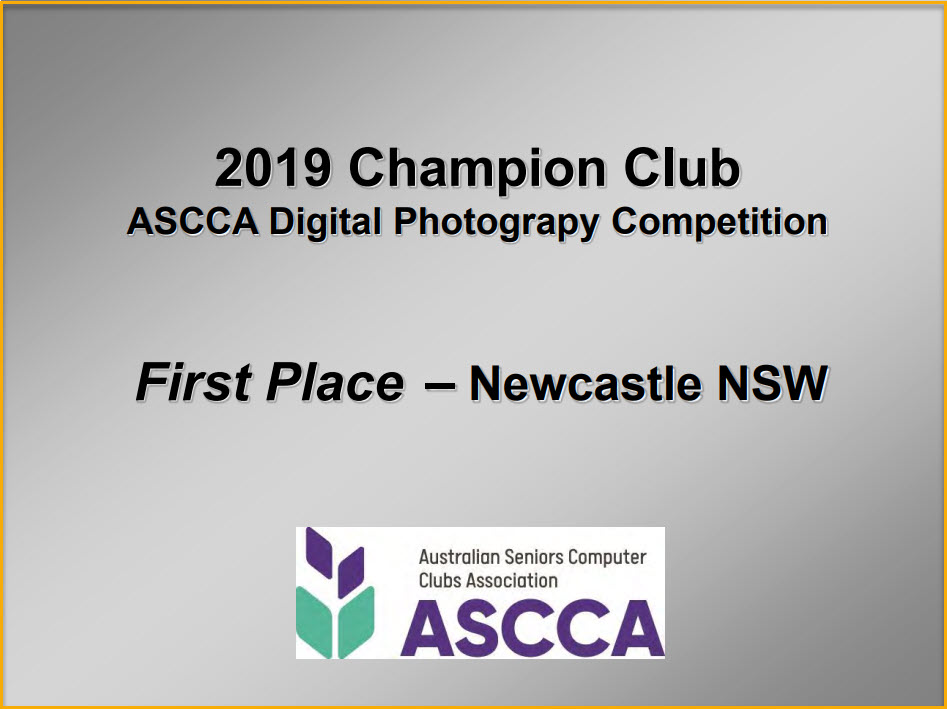 For the winners of the 2019 ASCCA Photography Competition click here
Congratulations to all the contributors – your entries earned the points to achieve The Champion Club Award.
---
2019 Computerpals Newcastle Creative Writing Competition
Prose:
Winner was Barbara Bartlett with her story of "MY DREAM by Martha Lewis Mouse"
Highly Commended: Annette Walker with her story "Frame"
Poetry:
In the category – Cameo – Winner was Harold Franks with "A Cameo Judgement"
In the category – Memories – Winner was Barbara Bartlett with "The Green Door"
In the category – Open – Winner was Dianne Williams with "White"
Congratulations to all winners.
---
---
Want to catch up with us on Facebook?    CLICK HERE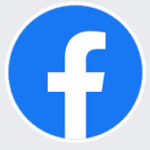 ---
---
STAY SAFE ONLINE…. (a video)
@EmpowerITS (click on the link) has put together this fantastic resource for Staying Safe Online, to help older Australians to take the next step in their online journey. A great initiative from Good Things Foundation Australia
---
Want To Join Computerpals?

– For a Membership form, click HERE, print it, complete it and send or deliver it to us.
Cash payments cannot be made to tutors. 
Payments are only made to the Treasurer

by mail, through the bank or online banking or in cash at Enrolment Days or Morning Teas.
For more information go to the 'Payments' tab above and follow the instructions regarding payment.
---
Who Provides Our Training?
Tutoring is provided by a band of volunteers, prepared to share their knowledge and give their time, so that we can provide training at minimum cost. Being a member of ASCCA ( Australian Seniors Computer Clubs Association ), we have access to ASCCA's resources and links to other Seniors' Computing Clubs throughout Australia. If you would like to become involved as a tutor, or if you know someone who has the skills but is not yet a member, please contact our Tutor Co-ordinator.
---
WHAT HAVE WE BEEN DOING LATELY?
CHRISTMAS PARTY/LUNCH – FRIDAY 6/12  at Club MEX Mayfield (see more on the Social Outings page)
63 members gathered on 6th December at the MEX (Mayfield Ex-Services Club Mayfield) for a fun-filled day with good food and fellowship. If you weren't there… we're sorry we missed you!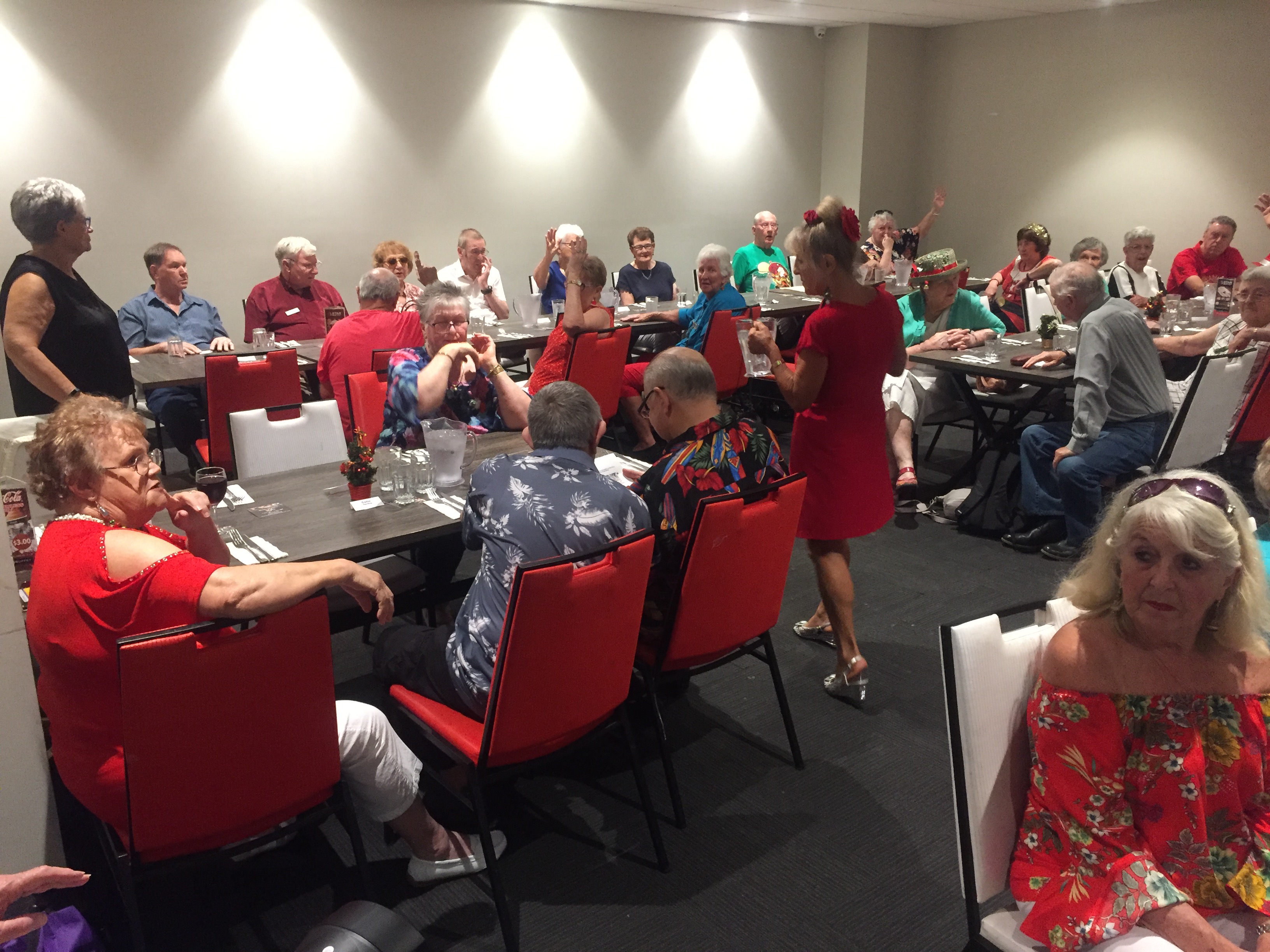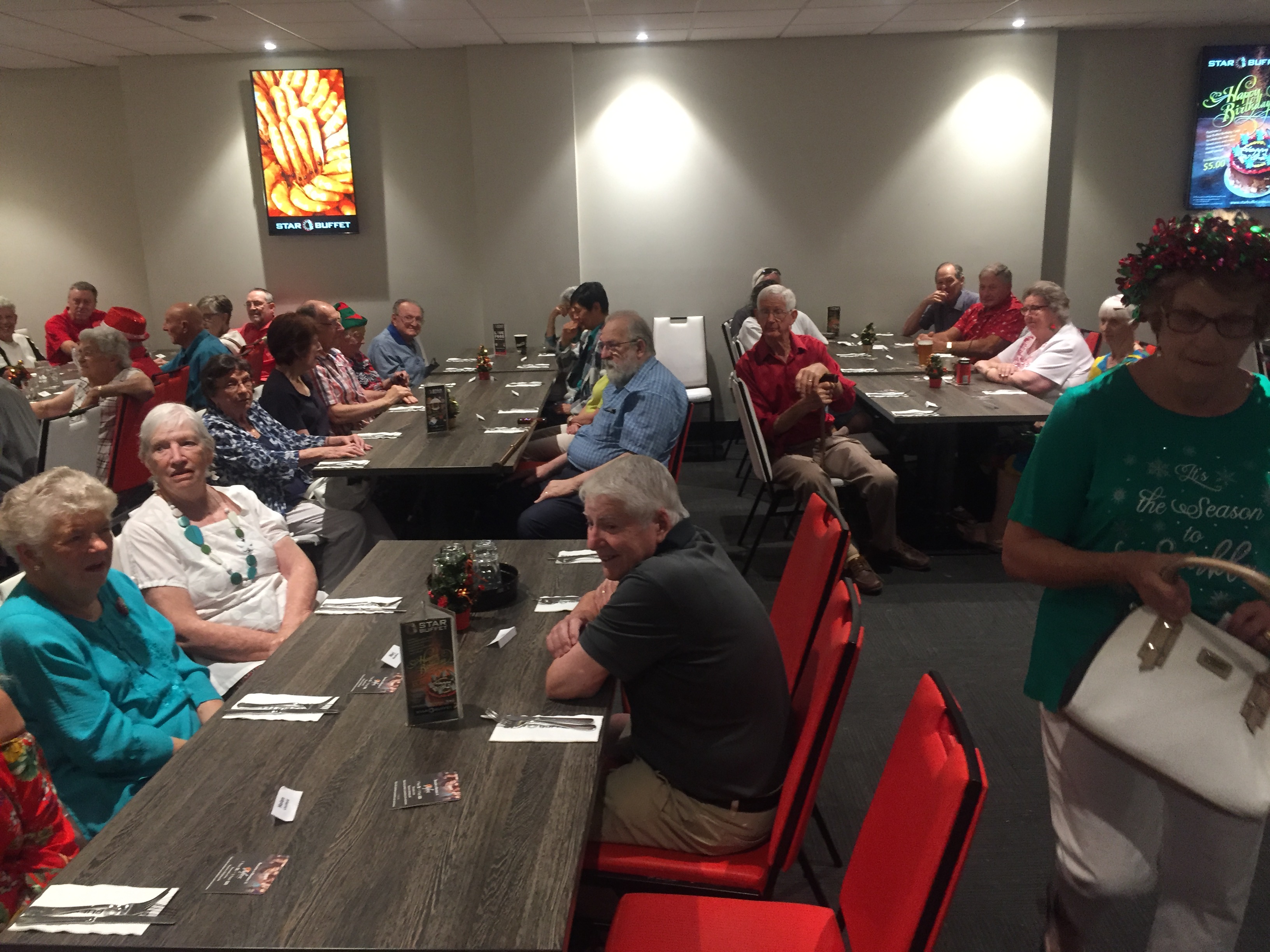 ---
2/11 Our final social outing for 2019 was to Medowie Macadamias
(click on the Social Outings tab above for more details)
It was a great day out with 30 members and friends attending – starting with a very enjoyable breakfast then out under the shade of the Macadamia grove of trees where we given a talk on the history of the property and the process of growing macadamias.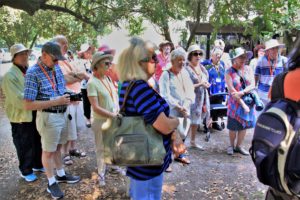 ---
15/10 – Our 2nd Get Online Week – Morning Tea with the same theme (as below) was held at Sugar Valley Leisure Estate, West Wallsend. Go to our Facebook page: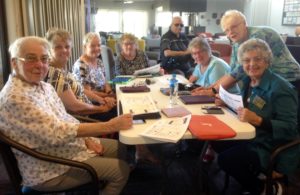 ---
14/10 – We hosted a Get Online Week – Morning Tea in the Islington Public School Hall – theme: Get out and about with Google Maps and the Opal Apps.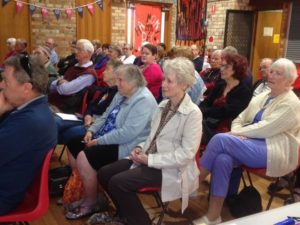 ---
2/10 we attended Pat Conroy MPs Seniors Expo at Belmont 16 Footers Club and manned a table to promote Computerpals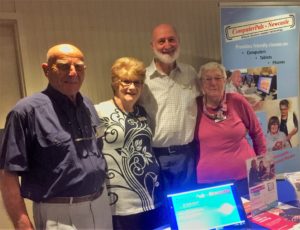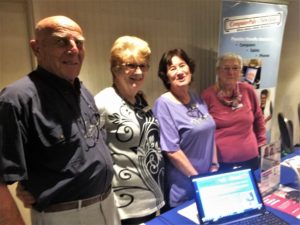 ---
6/9 – All of our volunteers received an invitation from Sharon Claydon MP to receive recognition in the 2019 Newcastle Volunteers Awards.
Congratulations everyone – well deserved!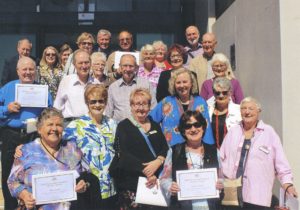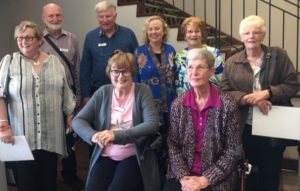 ---
27/8 – Tea & Technology outreach morning at Sugar Valley Leisure Estate at West Wallsend – part of the BeConnected program and learning about Google Maps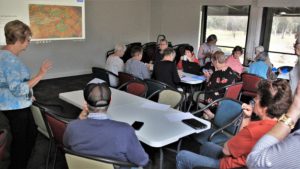 ---
24/8 – Social Day Out – 12 members visited the Maitland Regional Art Gallery

---
19/8 – Attended Belmont Citi Centre Seniors Day – manning a table promoting Computerpals