---
For information contact us by email or phone 02 4961 6576 (during business hours). This will probably go to a voice mail – please leave your name & phone number & the subject you want to talk about – we will get back to you ASAP.
---
Are You OK?
We are aware of the challenges of keeping our own energy levels up as COVID goes from a sprint to a marathon, and we're sure many of you feel likewise. While the media headlines are focused on case numbers and community transmissions, we shouldn't forget the hidden toll this pandemic is having on the collective mental health in our communities. It is more important than ever to look out for ourselves and each other, and as a club, we will continue to explore ways to make sure we're playing our part and providing the support that's needed.
One way is the ongoing Zoom Sessions on Wednesdays, Thursdays and Friday mornings. We are also doing one-on-one sessions directed by phone to help anyone who hasn't used Zoom before. There is a wealth of helpful lessons available online and we can point you in the right direction to get the help you need. A primary topic will be notified by email prior to the sessions but we often cover other topics after the main one has been covered and you will always learn something. Most importantly, the weekly sessions (W,Th,F) are a great way to share in the companionship in a happy and fun way with our other members (many you will know – or get to know). The whole process is interactive and everyone can participate or just 'sit in'. Either way, enjoy! Don't be lonely! We want to see you.
---
How vastly different is 2020 from last year at Computerpals when we had held several events to promote our club and at this time were gearing up for the Annual General Meeting. 
Unfortunately, the AGM has to be postponed and our 20th Birthday celebration as well. 
The Committee have agreed that in the health interests of all members that the 2020 Annual General Meeting shall be deferred.
Click Here for the voting form to confirm the current Committee of Computerpals for Seniors – Newcastle Inc. remain in office until the deferred Annual General Meeting can be held after COVID-19 restrictions are lifted and elections for a new Committee can be held.
Voting opens 1st August 2020 and
closes 22nd August 2020
We look forward to the time when we can meet face to face and enjoy the camaraderie with all our members and friends.
---
SCROLL DOWN TO READ ALL THE INFORMATION ON THIS PAGE
Regularly check back here for any changes.
---
WHAT ARE PODCASTS?
Simply put: a podcast is an audio programme, just like Talk Radio, (they can also be video – Vodcasts) that you can subscribe to it on your smartphone or tablet and listen to it whenever you like.
In a little more detail, a podcast is a series of spoken word, audio episodes, all focused on a particular topic or theme, like for example cycling or health.
Enter the wonderful and relaxing world of radio podcasts (pre-recorded programs). Using the BeConnected links below we show you, step-by-step, how to use the free ABC listen app to download and listen to your favourite radio programs. We also explain the different ways you can save precious mobile data when listening to podcasts.
iPhone: Listening to podcasts
Android phone: Listening to podcasts
iPad: Listening to podcasts
Android tablet: Listening to podcasts
---
HERE IS A PODCAST (OR VODCAST) FOR YOU TO WATCH
On today's podcast (13/06/2020) Leonie Smith (The Cyber Safety Lady) and Nan Bosler  –  chat about how seniors are doing online? During this pandemic, what are the clear disadvantages and advantages that our seniors are experiencing online and how are they coping with shopping, banking, and communication and keeping in touch while they are apart from loved ones.
(Click on the link below)
Digital Families Vodcast with Nan Bosler AM "Seniors Online" During the pandemic. (this is viewed on YouTube)
---
---
W

e

are running online learning Sessions on Wednesday, Thursday and Friday mornings starting at 10:00 am – check your email or send an email to us and enquire what is coming up. These are also a great opportunity to socialise and banish loneliness and isolation –

join us

.
Email us at Contact@computerpals.org.au and request the link and instructions.
Regularly check back here for any changes.
---
Joining a Zoom Call for the First Time; Fun and Easy Online Connection
Click on the link below for a YouTube video that explains Zoom Meetings

https://www.youtube.com/watch?v=9isp3qPeQ0E
---
For all course descriptions (see what you can learn) – click here.
If you see a class you would like to do please contact in person, by phone 4961 6576 – this will probably go to a voice mail – please leave your name & phone number – we will get back to you ASAP.or email: contact@computerpals.org.au and request a class (we will do our best to arrange something for you).
2020 Club Calendar is here (though all activities are presently suspended).
---
Are you new to ComputerPals?
You may have heard us refer to ASCCA and wondered what we meant.
ASCCA is short for Australian Seniors Computer Clubs Association.
They are a 'peak body' that helps affiliated computer clubs from around Australia in a variety of ways. They also advocate on behalf of our sector in the halls of government and business.To hear more on the aspect of the NBN and ASCCA click on the picture below and watch the video.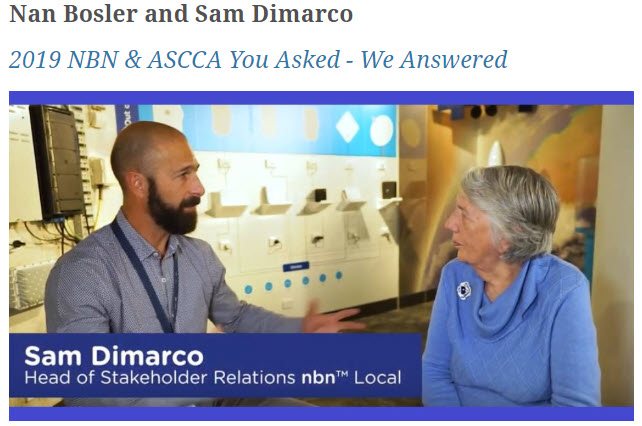 ---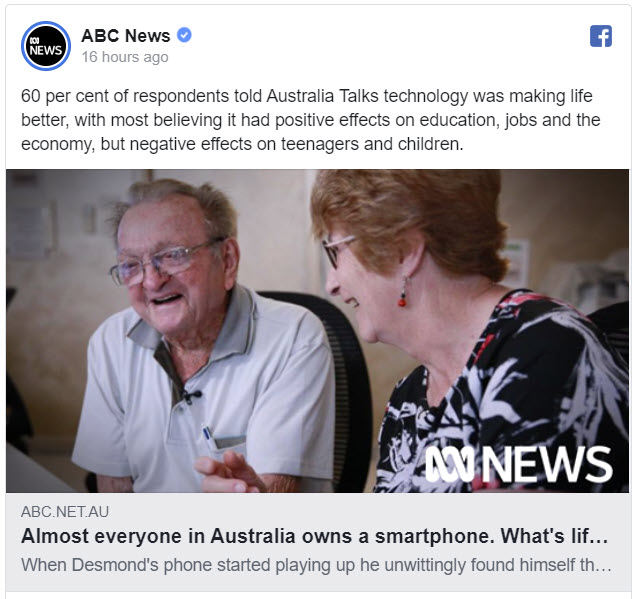 Click on the photo above for the full story
---
Be Connected – What is it?
Be Connected is an Australia wide Federal Government initiative empowering all Australians to thrive in a digital world. There are online learning resources as well as a Network of community partners – the Be Connected Network – who offer in-person support so you can develop your digital skills and confidence.
ComputerPals for Seniors – Newcastle Inc. is a Be Connected Network Partner.
Be Connected classes are FREE
If you have a need to develop skills to use a computer/tablet or smart phone – these classes are for you. The training is offered in small groups to allow personalised learning and one-on-one coaching. Phone 4961 6576 (This will probably go to a voice mail – please leave your name & phone number – we will get back to you ASAP) to enrol in the program through us and get our support.
CLICK HERE for the Be Connected website for more information and scroll down for an introductory video
---
ComputerPals Mission
Our mission is to educate seniors in the use of computers and other technology (phones & tablets) as a way of enriching their lives and making them more self-reliant. We bridge the generation gap and assist seniors to find ways to benefit the community through their collective experience and knowledge.
---
2020 ASCCA DIGITAL PHOTO COMPETITION
Categories for 2020 are shown below. Each entrant is permitted to present one photograph, taken after 1st July 2019, for entry in each category – a maximum of seven entries. Entries will close on 1 September 2020. Winners will be announced at the 2020 Conference or by email to entrants and on the web in November 2020.
To encourage new or previously unsuccessful entrants, there will be at least one prize in each category for an entrant who has not won a prize in a previous ASCCA photo competition.
All entries will be submitted by the individual photographer, but clubs will gain the following points for photographs entered by a club member. This awarding of points will also be used to decide the Champion Photographer 2020:
40 points for first place 30 points for second place
20 points for third place 10 points for highly commended
1 point for each club member entering the competition
Categories are:
Photo-Journalism – This category is for "on the spot" photos which tell a story – such as might be seen in the news media. The judge will weigh the story-telling value as well as the quality of the photos in this category.
Cropping and techniques that enhance the presentation of the image, without changing the photo-journalism content, are permitted. Major manipulations which alter the "truth" of the documentary record would be against the spirit of this category.
Travel-Photo – This category will look for a photograph that captures the real essence and culture of a place and portrays the interest and joy of travel as an experience. It may be taken anywhere in the world, including Australia.
People/Portrait – The photographs in this category will be of one or more people and may be a formal or informal portrait or a photo of a person or people in a natural or contrived setting.
Landscape/Seascape – These photographs will be of predominantly natural scenery – either land, coastal or water. Although they may include animals, people, boats or buildings these must be incidental to the overall view.
Landscape-Structural/Manmade – This category allows photographs that are predominately of manmade objects, including cityscapes and building(s) and parts thereof, although they may include natural features, people or animals.
Animals – This category will include one or more Animals, Birds, Fish and other living creatures either wild or domestic.
Open – Allows our members to enter subjects not necessarily covered in the other six categories.
This year entries will be displayed on a website soon after the closing date and ASCCA club members will be invited to vote for a "People's Choice" award in each category. Details on how to view the entries and how to vote will be notified after entries are closed on 1 September 2020. The published entries will be as anonymous as possible with no details of club or entrant. Note that entrants can opt to NOT have their work displayed."
Conditions of Entry:
All entrants must be financial members of a Seniors Computer Club which is a member of ASCCA and must NOT be a professional photographer.
ASCCA Directors or Staff members are not eligible.
All photographs submitted must be taken by the entrant on a digital camera, tablet, or phone since 1st July, 2019.

Entrants can submit only one digital image in each category. Composite photographs e.g. panorama count as one.

Each photograph is to be given a unique title. Titles should include category number and Photo title.

Photographs must be submitted in jpeg format with a maximum size of 4 Mb.

Each entrant must also submit a single head and shoulders photo of the entrant.

The club and entrant name will of course not be submitted to the judges so that bias can be reduced.

Judges' decision is final.

For any queries, please email: ascca20@gmail.com
How to enter:
Entries should be emailed and one photo attached per email to:

ascca20@gmail.com

 

(e.g. if you are entering all 7 categories you will send 8 emails – one for each category and one for your headshot)
The attached photo should show category number and title of the photo only.
Include the following text in your email:
Club name

Entrant name

Photo category

Photo caption/title

Indicate if you do

NOT

want your photo included in the public display for the "People's Choice"

In addition please email one "head and shoulders" photo of the entrant and include the following text:-

Club name

Entrant name

Whether or not you have previously been awarded at an ASCCA photo competition.
Please note that the email address photocomp@pcug.org.au has been retired but will be monitored.
All entries will be acknowledged ASAP. As the coordinator will not be travelling out of internet access range this year, this WILL happen!
Allan Mikkelsen,
Convenor.
---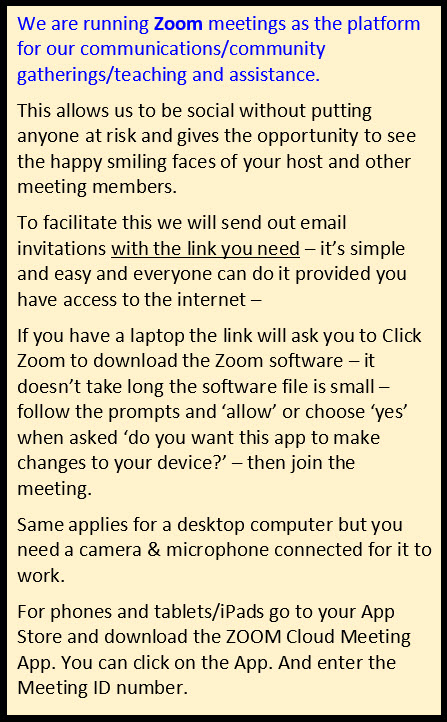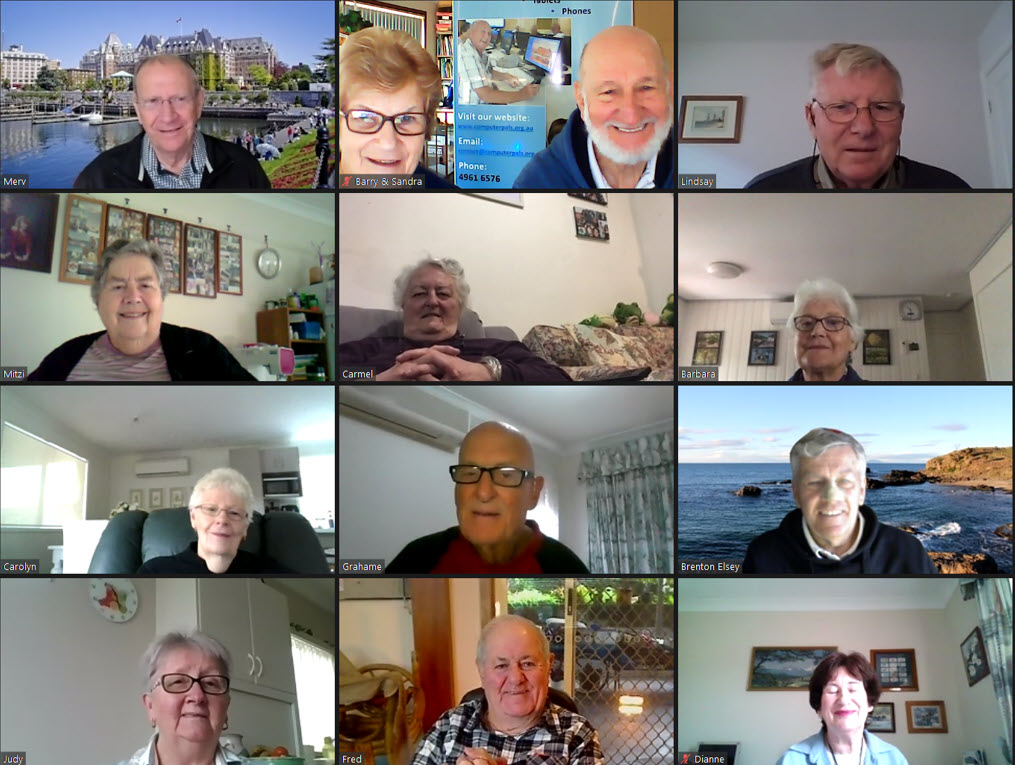 ---
Want to catch up with us on Facebook?    CLICK HERE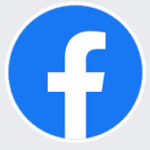 ---
---
STAY SAFE ONLINE…. (a video)
@EmpowerITS (click on the link) has put together this fantastic resource for Staying Safe Online, to help older Australians to take the next step in their online journey. A great initiative from Good Things Foundation Australia
---
Easy steps to secure your online information
Their Easy Steps Guide shows how you can better protect yourself from these threats and secure your accounts and devices, by stepping you through a six-day plan.
On completion of the Guide, you will have strengthened the security of your online accounts and your information. Click Here for their website.
---
Want To Join Computerpals?

– For a Membership form, click HERE, print it, complete it and send it to us.
Cash payments cannot be made to tutors. 
Payments are only made to the Treasurer

by mail, through the bank or online banking (or in cash at Enrolment Days or Morning Teas.)
For more information go to the 'Payments' tab above and follow the instructions regarding payment.
---
Who Provides Our Training?
Tutoring is provided by a band of volunteers, prepared to share their knowledge and give their time, so that we can provide training at minimum cost. Being a member of ASCCA ( Australian Seniors Computer Clubs Association ), we have access to ASCCA's resources and links to other Seniors' Computing Clubs throughout Australia. If you would like to become involved as a tutor, or if you know someone who has the skills but is not yet a member, please contact our Tutor Co-ordinator.
---
SO WHAT DOES COMPUTERPALS OFFER?
We are conducting online classes on Wednesday, Thursday and Friday mornings at 10:00 am (check your email or send us an email to enquire what's on and when).
Classes in the club room 

Classes are normally up to a maximum of eight people in computing subjects that chances are you need to improve your knowledge and skills using modern technology. The scope of subjects is fairly broad – covering applications using desktop computers, laptops, tablets and phones. Your specific needs should be discussed with a tutor – ideally at the next enrolment day where we can work together to identify the appropriate class(es) for you and you can enrol in the class at the same time.
Interest Groups 

until we can safely gather together.
And lets not forget our interest groups: MemoryPals (recording your family memories and memorabilia digitally and by other various methods) 1st Monday Monthly 1:00 pm, WriterPals (creative writing) 2nd Monday Monthly 1:00 pm, DigiPals (digital photography) 3rd Monday Monthly 1:00 pm.
These are group activities and not a class but hopefully it will still be a fun learning experience. Donation $2 on the day.
————————————————————–

We also have Laptops Assistance Sessions on the 2nd Friday Monthly 10:00 to 12:00 and Device Assistance Sessions on the 4th Friday Monthly for iPads/iPhones 10:00 to 11:30 and Android Tablets/phones from 12:30 to 2:00 pm. Cost is $5. We do ask you to book in to these sessions in advance so we can try to get sufficient tutors along to assist you.
————————————————————–
On top of all that, we are a fun group who enjoy the social contact with other seniors with morning teas once a term and occasional social outings once a term – see our Club Calendar. you are invited to join us!

---
---